Homelessness Conference 2018 – Sharing Solutions to End Homelessness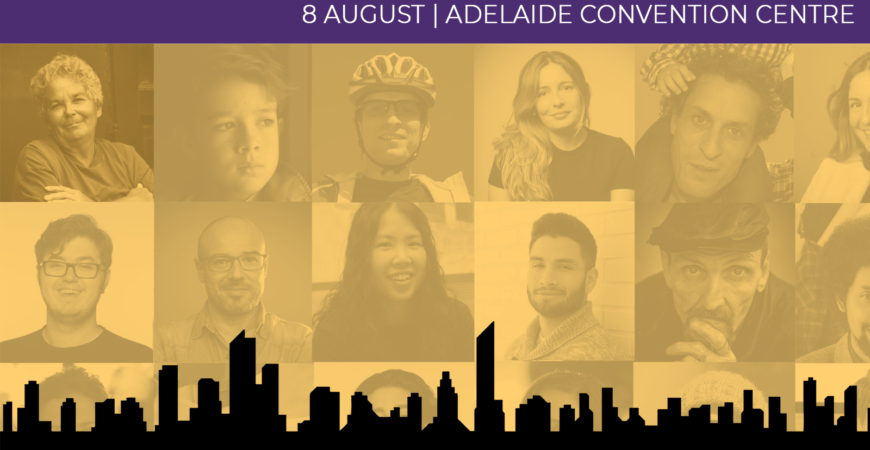 8 August 2018
Adelaide Convention Centre, North Terrace Adelaide
The Don Dunstan Foundation presents the 2018 Homelessness Conference – Sharing Solutions to End Homelessness
Now in its fourth year, the 2018 Homelessness Conference program will profile emerging local, national and global trends on housing and homelessness. This year's theme, Sharing Solutions to End Homelessness, examines the various ways that those working in the public, community and private sectors can all work more effectively together to end homelessness.
This conference also provides an opportunity to provide updates on the Adelaide Zero Project, which aims to achieve functional zero street homelessness in the inner city by the end of 2020. Against a backdrop of rising homelessness in Australia, Adelaide now has a unique opportunity to lead the country in finding solutions to improve the lives of people experiencing homelessness.
Conference presenters and panel members include nationally and internationally acclaimed key service providers, policy and decision makers, and academics. Interactive sessions will provide opportunities for discussion, learning and exchange of ideas. Speakers include:
Marah Curtis | University of Wisconsin-Madison (USA): Since 2012, Marah has been on the faculty in the School of Social Work at the University of Wisconsin in Madison, where she is an Associate Professor and teaches courses on social policy and poverty. Current projects include serving as an academic partner on the Healthy Housing Initiative with the goal to improve the health and well being of low-income Wisconsinites and their families.
Sally Hines | The Big Issue (AUS): Sally Hines is the Chief Operating Officer of The Big Issue & Homes for Homes. Homes for Homes is an initiative of The Big Issue that will help raise an ongoing supply of new funding for social and affordable houses. Funds raised through Homes for Homes will be invested with experienced housing providers and managers to increase supply of social affordable housing. Funds invested by Homes for Homes will also create new jobs and result in billions of dollars of flow on economic benefits.