Len King Scholarship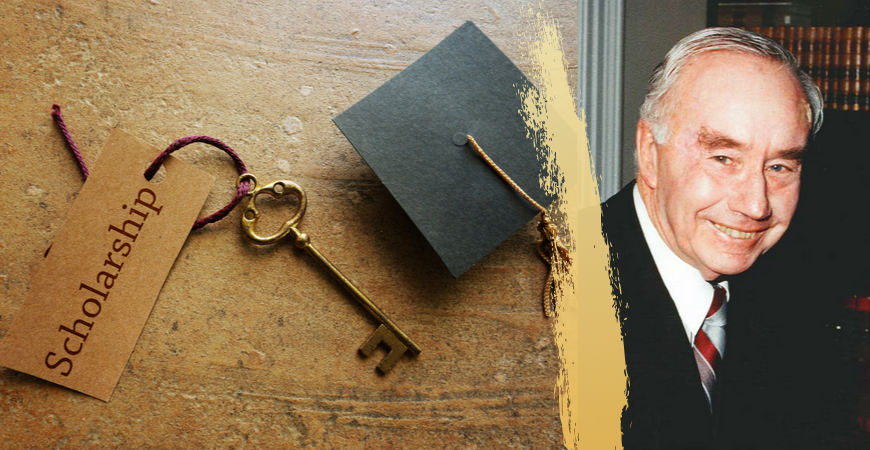 Social justice and the law were issues of great principle for the late former Chief Justice of South Australia, The Hon Len King AC QC (1925-2011).
A man of dedication and vision, Mr King made significant contributions to the community in South Australia throughout his long and distinguished career, as South Australian Attorney General, Minister for Community Welfare, Consumer Affairs and Aboriginal Affairs and as seventh Chief Justice of South Australia.
It was for this reason that the King family entrusted a portion of their father's estate to the Dunstan Foundation to establish a scholarship dedicated to promoting leadership in social justice and the law. The prestigious Dunstan Foundation Len King Scholarship assists individuals who, for financial reasons, would not otherwise be able to attend university to fulfil their dream of studying law.
In conjunction with our partner organisations, The University of Adelaide and Flinders University, we offer this opportunity for worthy candidates to pursue a career in law. This was developed with invaluable guidance and support from the Wyatt Trust.
Applications for 2021 are now open.
The award of up to $15,000 per annum, paid for up to four years, provides funds for general living expenses.
In recent years, the Len King Scholarship has supported eleven students in their law studies.
Applications for 2021 are now open and will close on 23 January 2021.
Application Criteria
Applicants will be:
planning to enrol in studies in 2021
eligible to commence or re-commence full-time study in a Bachelor of Laws or Bachelor of Laws and Legal Practice
studying on-campus at either Flinders University or The University of Adelaide
on a low income or facing financial hardship
an Australian resident, or holding a humanitarian visa
interested in Social Justice (a just distribution of wealth, opportunities and privileges within a society.