Don Dunstan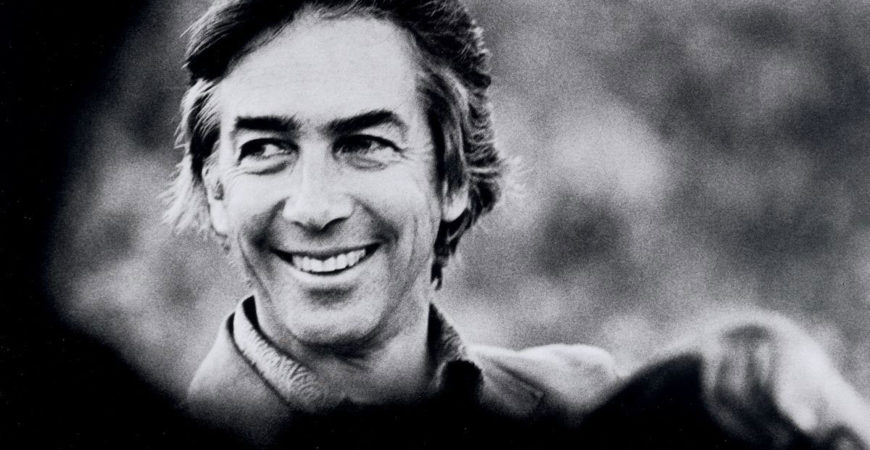 'We have faltered in our quest to provide better lives for all our citizens, rather than just for the talented, lucky groups. To regain our confidence in our power to shape the society in which we live, and to replace fear and just coping with shared joy, optimism and mutual respect, needs new imagining and thinking and learning from what succeeds elsewhere.'

The Hon Don Dunstan AC QC
An inspiring social reformer
Don Dunstan was one of Australia's most charismatic, courageous and visionary politicians; a dedicated reformer with a deep commitment to social justice, a true friend to the Aboriginal people and those newly arrived in Australia, and with a lifelong passion for the arts and education. He took positive steps to enhance the status of women.
Most of his reforms have withstood the test of time and many have been strengthened with time. Many of his reforms in sex discrimination, Aboriginal land rights and consumer protection were the first of their kind in Australia.
He was a leading campaigner for immigration reform and was instrumental in the elimination of the White Australia Policy. He was instrumental in social welfare and child protection reforms, consumer protection, Aboriginal land rights, urban planning, heritage protection, anti-discrimination laws, abolition of capital punishment, environment protection and censorship.
In 2011 the Dunstan Foundation in association with the Flinders University undertook the Dunstan Oral History Project to share the stories of Don Dunstan. This ABC 7:30 Report shows some of these stories.
Interview | Don Dunstan with George Negus
Biography
The Hon Donald Allan Dunstan AC QC
Donald Allan Dunstan was born in Suva, Fiji on 21 September 1926. After early schooling in Fiji, he spent three years in Murray Bridge for health reasons. He lived with his maternal grandmother and aunts, Florence Hill and her daughters, Beth and Bride, and attended Murray Bridge Infant and Primary Schools.
He returned to Fiji early in 1937 where he continued his schooling at Suva Boys' Grammar School. In 1940, Don commenced three years at St Peter's College in Adelaide, living for the first two years with his uncle and aunt, Howard and Ada Dunstan. In his final year at St Peter's, Don boarded together with his sister, Beth, who had been evacuated from Fiji.
He then undertook tertiary studies at the University of Adelaide, graduating with a law degree in 1948. For some years he practised law in Fiji and later in Adelaide. He was appointed a QC in 1965.
Don Dunstan became involved in Australian Labour Party politics, and in 1953 successfully stood for the House of Assembly seat of Norwood. In Frank Walsh's government Dunstan held the position of Attorney-General and Minister of Community Welfare and Aboriginal Affairs. When Frank Walsh retired as premier in May 1967 Dunstan was elected leader of the Australian Labor Party (South Australian Branch) and became Premier. The Labor Party was defeated in the 1968 election but in 1970 Dunstan was re-elected Premier, and thus began the so-called "Dunstan decade" of political reform. Dunstan resigned from politics due to ill health, in early 1979. Dunstan was awarded The Companion of the Order of Australia in June 1979.
During Dunstan's premiership South Australia was socially transformed. Among Dunstan's many reforms were those concerned with Aboriginal land rights, equal opportunities, consumer protection, town planning and the environment and the restructuring of electoral law. He also encouraged a flourishing of the arts, with support for the Adelaide Festival Centre, the State Theatre Company, and the establishment of the South Australian Film Corporation.
After leaving politics Dunstan published his political memoirs "Felicia" in 1981. He became the first director of Tourism Victoria in 1982, and then chairman of the Victorian Tourism Commission until 1986. He was national president of the Freedom from Hunger Campaign 1982-87, president of the Movement for Democracy in Fiji from 1987, and national chairman of Community Aid Abroad 1992-93. Always interested in food, and the author of a cookbook in 1976, he established, in 1994, the Don's Table restaurant, The Parade, Norwood, with partner Steven Cheng. He was an Adjunct Professor at Adelaide University from 1997-1999.
Dunstan was married twice: to Gretel in 1949, with whom he had a daughter and two sons; and to Adele Koh in 1976. Don Dunstan died in Adelaide on 6 February 1999.
Timeline & Achievements
Key times in Don Dunstan's life and some of his many achievements
Born Suva, Fiji

Educated St Peter's College, Adelaide, SA

Graduated LLB from the University of Adelaide 1948 (degree conferred in 1949)

Practised law in Suva and Adelaide

Elected Member for Norwood 1953 – 1979

Member of the House of Assembly March 1953 – February 1979

Co-founder Meals on Wheels 1953

Attorney General, Minister of Social Welfare and Aboriginal Affairs, 1965

Queens Counsel November 1965

Premier of South Australia June 1967 – April 1968

Leader of the Opposition April 1968 – June 1970

Premier of South Australia June 1970 – February 1979

Don Dunstan's Cookbook 1976

Companion of the Order of Australia June 1979

Chairman, Victorian Tourist Commission 1982 – 1987

National President, Freedom From Hunger Campaign 1982 – 1987

Chairman, Nelson Mandela Foundation 1987 – 1993

President, Movement for Democracy in Fiji from 1987

Chairman, Jam Factory Craft and Design Centre 1990 – 1994

National Chairman, Community Aid Abroad 1992 – 1993

Adjunct Professor, Department of Social Enquiry, The University of Adelaide 1997

Restaurateur – 'Don's Table'

Died Adelaide, Australia (6 February 1999)
Political Career
Member of the House of Assembly 7 March 1953 – 15 February 1979

Elected Member for Norwood 1953, 1956, 1959, 1962, 1965, 1968, 1970, 1973, 1975, 1977

Attorney-General March 1965 – April 1968

Minister of Aboriginal Affairs March 1965 – June 1967

Minister of Social Welfare March 1965 – June 1967

Premier June 1967 – April 1968

Treasurer June 1967 – April 1968

Attorney-General – June 1967 – April 1968

Minister of Housing June 1967 – March 1968

Leader of the Opposition April 1968 – June 1970

Premier June 1970 – February 1979

Treasurer June 1970 – February 1979

Minister of Mines June 1970 – October 1970

Minister of Development June 1970 – October 1970

Minister of Development and Mines October 1970 – September 1973

Attorney-General October 1975 – September 1975

Minister of Prices and Consumer Affairs June 1975 – July 1975

Minister of Immigration and Ethnic Affairs June 1977 – February 1979