BLOG: Practical solutions to address the hospitality skills shortage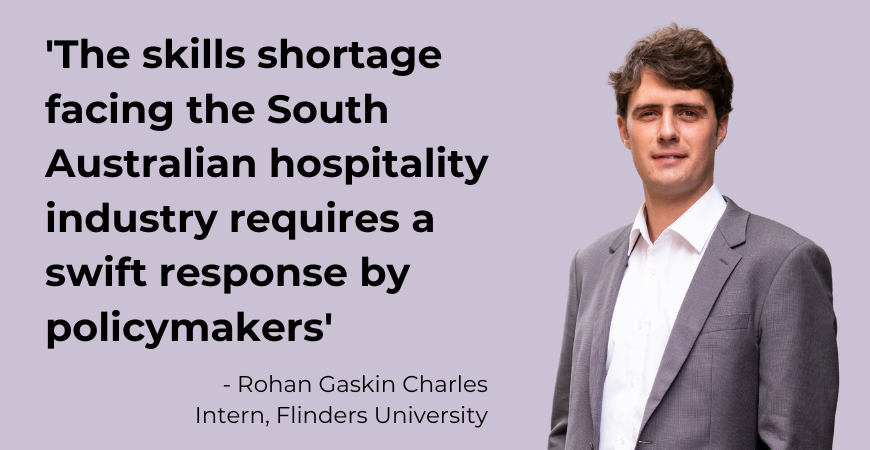 By Rohan Gaskin Charles, Intern, Flinders University |
Australia like the rest of the world is still recovering from the COVID-19 pandemic and the economic consequences attributed to lockdowns.
Here in South Australia businesses are struggling to find staff to meet demand from a population eager to return to a pre-pandemic lifestyle.
The staff shortages are putting considerable strain on the Hospitality Industry, which was also hit hard by lockdowns.
Reduced opening hours, limited menus, and fatigued employees are consequences of an acute staff shortage felt most severely in regional areas but also in the Adelaide metropolitan area itself.
Increased migration to South Australia could offer businesses a 'lifeline' so they can keep providing a high level of service now synonymous with the South Australian food and wine scene.
This report will examine the historical circumstances of immigration to Australia and look at Don Dunstan's political legacy, which was instrumental in reforming South Australia and setting us on a path toward a more egalitarian society.
Dunstan's ability to get results for the State of South Australia was formidable, his political will and advocacy changed this state and nation for the better.
This report seeks to highlight those results and identify how his political legacy has ongoing relevance for South Australians today as well as to recommend some practical solutions to the current skills shortage.