Aboriginal Empowerment and Reconciliation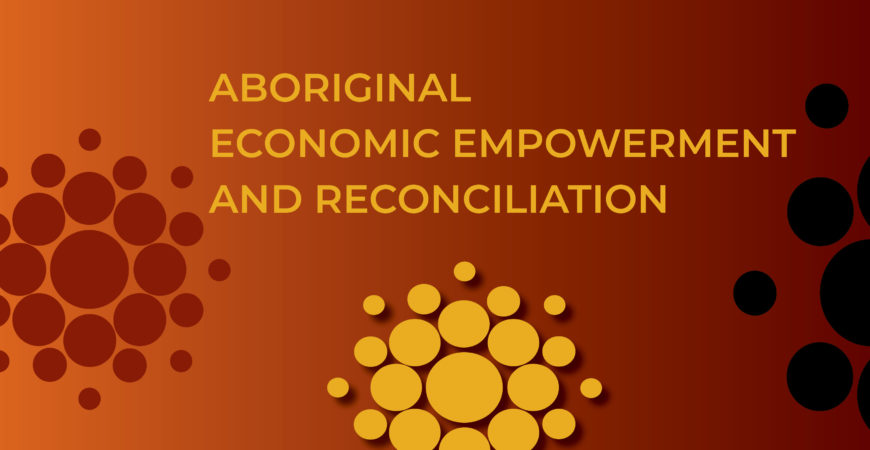 Economic participation through employment and business is essential if Aboriginal people are to have the same opportunities in life as non-Aboriginal people.
Supporting Aboriginal economic empowerment is a key focus of the Don Dunstan Foundation's current Strategic Plan.
As part of the 2017 and 2018 Governor's Leadership Foundation Program, two respective reports were commissioned by the Foundation to identify ways to increase Aboriginal participation in the South Australian economy.
Based on the extensive research undertaken, the 2017 report identifies a range of solutions which the Foundation can activate as resourcing and partnership with other organisations allow:
Engage a Thinker in Residence to stimulate conversation on Aboriginal Economic Participation
Hold an Aboriginal Economic Participation conference in Adelaide
Hold a South Australian Aboriginal Youth forum
Create a 'Leaders of Aboriginal Opportunity' group
Hold regional workshops that connect schools with businesses and service providers in their region
Create an Arts Industry Cluster in the Aboriginal Industry Cluster Program (underway, led by Heather Croall, CEO, Adelaide Fringe)
Help prepare for the World Indigenous Peoples Conference on Education
Analyse South Australia's 'Slice of Pie' (Slice of Pie website tracks the number and value of Commonwealth contracts awarded to Indigenous suppliers)
Review Government tender processes and identify unintentional bias
Support Indigeneity 2017 – SA Business Expo (completed)
Promote the implementation of Reconciliation Action Plans
Support an Indigenous Business Hub
Create opportunities for Aboriginal businesses to network with each other.
The 2018 report delved deeper into one of the 2017 report's recommendation, by examining how contracts are awarded to Indigenous suppliers across Government, Private and Defence sectors. The report identified solutions which the Foundation can activate as resourcing and partnership with other organisations allow:
Meet with Ian Nightingale, The Industry Advocate to discuss the opportunity to partner to raise awareness in this area.
Meet with the Premier to discuss opportunities to provide input into the Aboriginal Affairs Action Plan and the setting of state-wide government procurement targets based on a growth approach to these. Further discussions should also involve the South Australian Aboriginal Advisory Council.
Facilitate a Leader's Forum or round-table discussion that brings government, industry and Aboriginal businesses together to discuss improvement of Aboriginal procurement opportunities.
Facilitate a series of public events that aims to exchange knowledge, make connections and collaborate on Aboriginal procurement opportunities could be considered.
Resources
You can read the full reports to find out more about background, scope, objectives. Both team's reports display an understanding of what obstacles were found in relation to economic participation, procurement and existing areas of opportunity.
We encourage you to support Aboriginal businesses in South Australia. You will find a range of Aboriginal businesses listed in the SA Aboriginal Business Register or Supply Nation.
Increasing Aboriginal Participation in the South Australian Economy Report 2017
Download
Aboriginal Economic Participation Procurement Review Report 2018
Download
Lowitja O'Donoghue Oration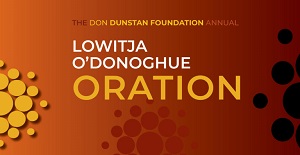 One initiative we support to raise public awareness of this issue is the annual Lowitja O'Donoghue Oration.
Since 2007, each year the Don Dunstan Foundation presents the annual Lowitja O'Donoghue Oration named in honour of Dr O'Donoghue.
Lowitja O'Donoghue Oration - The Book
To celebrate 13 years of the Lowitja O'Donoghue Oration, we have created a stunning, informative, and interesting book with every powerful speech from past events.
The 13 Orators include;
Lowitja O'Donoghue AC CBE DSG, Tim Costello AO, Jackie Huggins AM and Fred Chaney AO, Ray Martin AM, Paul Keating, Michael Kirby AC CMG, Olga Havnen, Patrick Dodson, Marcia Langton, Lynn Arnold AO, Frank Brennan SJ AO, Noel Pearson and David Rathman AM PSM FIML.
You can purchase a digital copy for $15, with all funds going to support the Don Dunstan Foundation and our commitment to Reconciliation in South Australia.