Shift.ed Impact Venture Series with Thinkers in Residence: Allyson Hewitt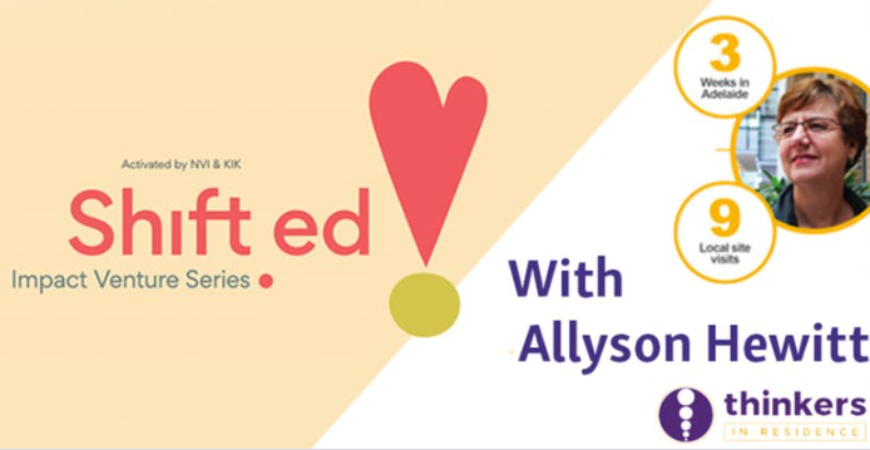 4 June 2019
3.00 pm - 4.30 pm
Flinders University at Victoria Square Level 2, Room 2.3 182 Victoria Square Adelaide, SA 5000
Are you trying to do good or change the world but struggle with how to deliver impact collaboratively?
If that sounds like you, please join us for our next Shift.ed masterclass where we're work shopping the ethical challenges of collaborating for good.
From not-for-profits to traditional business, ethical values are now emerging and are being termed social enterprises, social ventures, social innovators or purpose businesses.