Co-operatives Forum: Opportunities for Care Services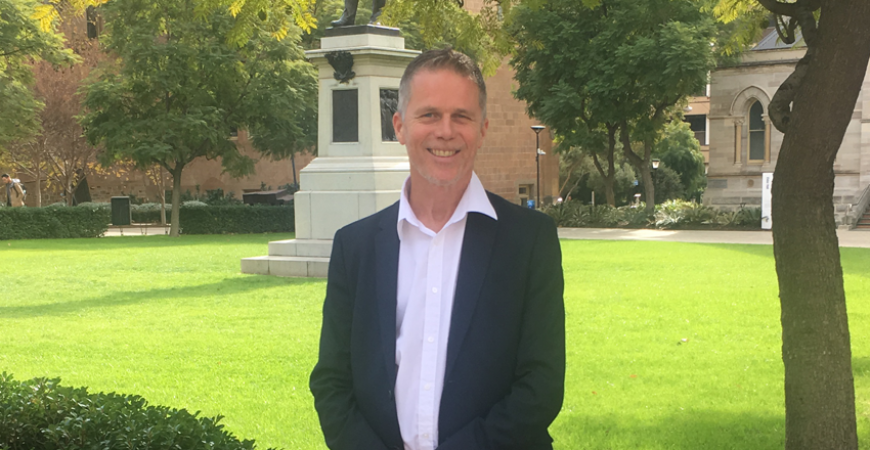 With the NDIS disrupting the care market place, the role of co-operatives in the new world of consumer led care now provides key opportunities for this sector.
For those working in the disability services, health, or well-being sectors, this event was a unique opportunity to attend a forum presented by the state government, to examine the value creation potential of co-operatives. Participants also learnt about the successful care co-operatives in the UK and how they can work here in South Australia.
The forum featured keynote presentations from international experts in care co-operatives and social enterprise, Dr Guy Turnbull (UK), and CEO of the Business Council of Co-operatives and Mutuals, Melina Morrison (Sydney).
The program included a showcase of the collaborative business models explored in the Growth Lab for Health, Ageing and Disability and presenters provided practical advice on how to design and run a co-operative here in Australia.
Designed by: Business Models Inc.
Business Models Inc is an award-winning international strategy design firm headquartered in Amsterdam. They recently won the Good Design Award for enabling the Royal Society for the Blind to create an run the "Ideas Innovation Hub". They recently ran the "Impact Accelerator", where eight disability organisations created 26 business models in 100 days and The Growth Lab, where 14 organisations collaborated across Health, Ageing and Disability.
---
Who is the Business Council Of Co-operatives and Mutuals?
Presentation Slides | David Pearson, Dr Guy Turnbull and Suhit Anatula
Download
Video | Suhit Anantula, Strategy Designer at Business Models Inc.
Video | Rob DiMonte from the National Disability Insurance Scheme
Presentation Slides | Melina Morrison, CEO, Business Council of Co-operatives and Mutuals
Download
Video | Melina Morrison, CEO, Business Council of Co-operatives and Mutuals
Video | Dr Guy Turnbull (UK)