Youngest ever winner of OUR MOB prize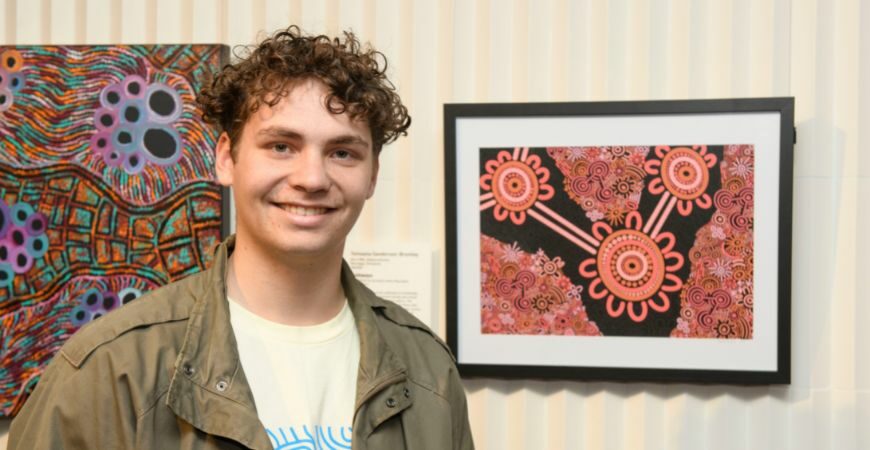 Meet Temaana Sanderson-Bromley, the youngest person to ever win the Don Dunstan Foundation OUR MOB Emerging Artist Prize.
The Adnyamathanha, Narungga and Yarluyandi artist impressed the judges with his multiple artworks, inspired by his Country, the Flinders Ranges.
Temaana creatively references different Dreaming stories such as the Yurlu (Kingfisher man) story that details how Wilpena Pound and Flinders Ranges were created.
Temaana says winning the $5000 award will allow him to develop his businesses @mardlaapa_designs and @malkawiriwiri.
'This is such an amazing opportunity to be recognised for the diversity of my art,' Temaana says.
'I really enjoy art and exploring a range of different mediums which I can use to celebrate my culture and share stories.
'I'm feeling really proud and grateful to receive this award. It's still sinking in.'
Temaana's artworks include hand-painted ceramics, acrylic on wood sculptures and giclee print on archival cotton rag paper.
Photo: Naomi Jellicoe