OPINION: First Nations Voice to SA Parliament a vital step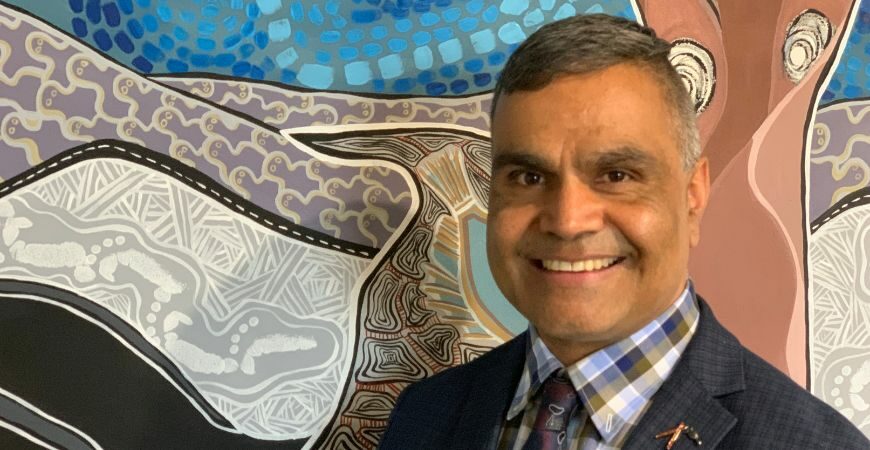 By Dale Agius, South Australia's Commissioner for First Nations Voice |
The historic 2017 Uluru Statement from the Heart was a call from Aboriginal people across the country for substantial constitutional change and structural reform, to ensure Aboriginal people have a say in decision-making that affects their lives, and to enable a process of treaty making and truth-telling.
In my time in the public service, I have seen all too clearly the consequences of disempowering or ignoring the wisdom of Aboriginal people.
I've seen it as an Aboriginal Program Officer (Rehabilitation Programs Branch) in the Department for Correctional Services and, more recently, as a Director within the Department of Human Services, one of the key government agencies charged with supporting vulnerable South Australians.
This is why I believe a Voice to Parliament is such an important initiative. It gives Aboriginal people and communities a voice at the highest level of decision-making in our State.
It's about empowering our people and communities, but also strengthening South Australia's Parliament so that it is informed, just and fair, and enables self-determination.
I was appointed to the inaugural position of South Australia's Commissioner for First Nations Voice in July, to undertake a state-wide consultation with Aboriginal people in South Australia and lay the foundations for a state-based implementation of the Uluru Statement from the Heart.
Since my appointment, I've been speaking with Aboriginal people across South Australia about what they think would work best.
Do they support a voice to South Australia's Parliament? If so, what is the best approach? Is it a representative body or an individual?
Should it provide advice directly to Parliament or to a parliamentary committee or other? Should the Voice be appointed or elected? If elected, should the Voice represent the diversity of the Aboriginal community, and if so, how?
So far, it's clear there is support for a First Nations Voice to South Australia's Parliament among our people and communities.
It's been encouraging and inspiring to hear from people who are passionate advocates for change, and many have shared insightful, considered opinions about how to develop this representation.
There is optimism for the future, despite the challenges and inequalities our people experience and the disappointment of previous failures in government policy.
Our people are still living with unacceptable levels of socioeconomic disadvantage. Too many are in jail and there are widespread inequalities in areas such as health, education, housing and employment.
The Voice can play a vital role in bringing attention to these issues and strengthen the approaches committed under Closing the Gap that are critical to driving positive improvement in outcomes, across a broad range of socio-economic targets.
It is clear that change is needed and a First Nations Voice to South Australia's Parliament is an important step forward. Many have told me already that this is long overdue.
All Members of Parliament will benefit from advice from South Australian Aboriginal people before decisions are made about issues that affect them. They will be more informed and better equipped to make sound decisions in the best interests of our communities.
A Voice to South Australia's Parliament will also send an important message about how we value and respect Aboriginal people and recognise them as the State's first peoples and nations.
The first round of consultation sessions with Aboriginal people and communities will run until early October. The feedback gained through these sessions will inform the development of a model for the Voice, which will then be consulted on more broadly across the State.
The State Government hopes to have a Bill presented to Parliament for its consideration next year.