Student Challenge: Creative Responses to Homelessness (2020)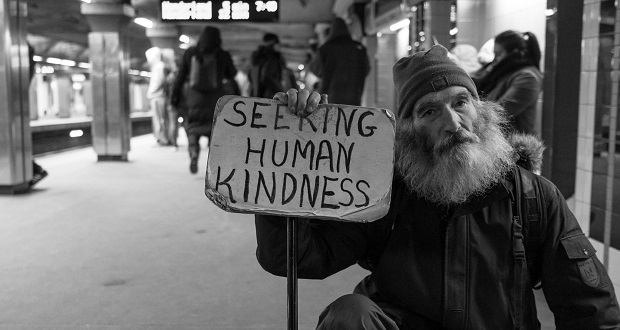 As a part of Homelessness Week (3-7 August 2020), the Don Dunstan Foundation initiated a Student Challenge, which inspired students to creatively communicate their knowledge, hopes and visions for the future of homelessness.
Using a preferred medium and following a brief, the students produced creative pieces to raise awareness about homelessness.
The measurement of success was based on how shareable the creative piece was and how well it fit the brief. The students had to think 'social media conversation starter'.
A key message coming from the brief was to highlight that 'Everyone has the right to feel safe and have a shelter that they can call home'.
For high marks, the piece also needed to feature an inclusive tone and manner, and use the most appropriate person-centric language.
Congratulations to Trinity Liao from University of Adelaide, and Rubayat Sarwar from Flinders University for their winning submissions.
Thank you to all other other entrants who displayed such passion and creativity in their entries.
Thanks to our Homelessness Week Sponsor, Capital City Committee, as well as Foundation major partners,  University of Adelaide and Flinders University.

Winning Submissions
Trinity Liao
Bachelor of Computer Science (Advanced), University of Adelaide
How would you describe and define yourself?
For me, describing myself is always such a difficult question as I feel like I never know where to start. I'm a 5ft tall, nineteen-year-old student from Taiwan who is trying to find her place in this big chaotic world. I'm introverted but can talk for hours if I'm with the right people. I'm a realist who tries to see things from other people's perspectives, but you will always hear me encouraging friends to reach for their dreams. I love learning but loathe studying. I prefer to stay within my comfort zone, but am willing to step outside if I feel it would be beneficial for me and for others. I have a strange sense of humour. I dislike change but I acknowledge that it's important. I'm a perfectionist but I never stick to any of my plans. And most importantly, I love sipping on a warm cup of tea; green tea is my favourite.
What course are you studying, and where?
I am currently in my second year studying a Bachelor of Computer Science (Advanced) at the University of Adelaide.
What are your career goals and dreams?
Being more than halfway through my degree definitely sets alarm bells to start thinking about future careers, plans, goals and all other scary adult-world stuff. One aspect that I am very hopeful for is working as a software engineer or researcher at a space/aerospace company. I've always been fascinated by the idea of being surrounded by innovative technology to understand more about this final frontier. To collaborate with others to develop my interpersonal and teamwork skills is also a goal I would love to achieve throughout my career path.
What other work or volunteering do you do?
While studying, I also spend my time volunteering at Robogals Adelaide and my former high school, St Aloysius College. Being a workshop volunteer at Robogals means that I get to travel to different schools around SA and teach young students the basics of programming a mini LEGO robot. It's always an exhilarating experience to guide students to work together to problem solve and encourage them to become more interested in STEM, especially for young female students and those living in rural locations where STEM may not be a big focus. I volunteer at St Aloysius College's STEM Club where I assist in instructing primary and high school students in a range of problem-solving activities. Seeing students mature into dedicated thinkers of STEM is always so rewarding.
When you're not at University, you like to ____________.
Listen to music! As a genuine believer that music is the key to the universe, there is nothing more relaxing than putting my earphones in, opening up my Spotify and listening to chilled, lo-fi tracks on repeat.  Music allows me to seclude myself from the rest of the world. It's what keeps me grounded, calm, and at ease with my surroundings. Honestly, I believe music is the one thing I cannot live without.
---

Rubayat Sarwar
Masters of Business (Finance), Flinders University
How would you describe and define yourself?
My name is Rubayat Sarwar. I am from Bangladesh, a small country of South Asia, but full of dreams and hope. I believe in creativity and I love to challenge myself at every step.  My thirty years have been full with both joy and struggle, which inspires me to always move forward.
What course are you studying, and where?
I am studying Master of Business (Finance) at Flinders University. In Bangladesh, I worked at the Central Bank of Bangladesh for five years. To further my professional development, I am studying Finance here under an Australia Awards Scholarship.
What are your career goals and dreams?
Having experience in the economic sector and theoretical knowledge from my master's degree, I dream to contribute to a world economy and sustainable growth. In the future, I want to see myself working in IMF, World Bank, Reserve Bank of Australia or any other leading organisation.
What other work or volunteering do you do?
I would love to get some work experience besides my study in Australia. I am looking for part time and casual jobs in the economic sector, or something related to my hobby and passion of drawing, painting and music. Though I haven't started a job yet, I have been fortunate to engage with people and the community. I am volunteering for Red Cross, and participate in the Flinders Community Market as a seller. I have also worked as a resume checker at the JobLink Summit arranged by Flinders Career Hub.
When you're not at University, you like to ____________.
I try to be the best student I can be. When I am not at University, I spend time reading and preparing for quizzes and assignments. Besides study, I am engaged with different activities for the University. I am a well- being ambassador at Oasis in university, and always feel great inspiration to stand beside students in their stressed moments. To develop my leadership and professionalism, I have attended numerous sessions of Horizon Professional development in my university and have successfully achieved the Silver and Gold award; I am inspired by these activities. After an active day, painting and music are my healer. I draw pictures, sing and play instruments to get myself stress free. Finally, I love to walk. A tree lined path from the hills to the Glenelg Beach, or Patawalonga Lake, calls me very often to be with them and I enjoy them fully.
Submissions

Henry Reimer Meaney
Bachelor of Creative Arts (Screen), Flinders University
---

Tania Murphy
Bachelor of International Development, University of Adelaide
---

Prashant Singh
Master of Applied Project Management, University of Adelaide
---

Livana Hamad
Bachelor of Dental Surgery, University of Adelaide
---

Hawraa Joubouri
Bachelor of Health and Medical Science (Neuroscience), University of Adelaide
---

Jinu Joseph
Master of Social Work, Flinders University
---

Courtney Smith
Bachelor of Psychology, University of Adelaide