Social Capital Residencies – Final Report Launch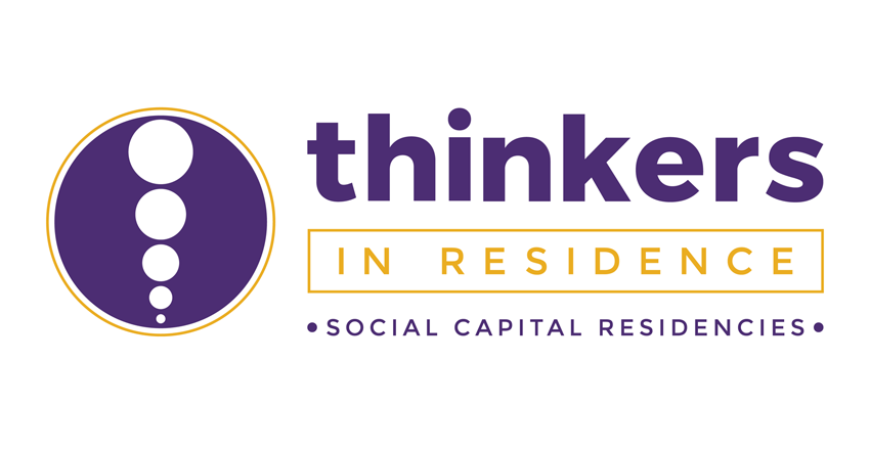 The Social Capital Residencies (SCR) program has come to an end, and in doing so this Report aims to assemble what we have learnt from all of our visiting Thinkers, to give us tangible recommendations that we can implement together to continue growing the Purpose Economy in South Australia (SA).
The SCR specifically set out to create employment opportunities in SA by bringing our economic development and social innovation efforts together. Over the journey of the SCR we've started calling this work the Purpose Economy – which is the fastest growing jobs sector in SA and encompasses business models and industries which seek to balance doing good, and doing well.
This is a collective ambition which is owned by each of our Partners in the Thinkers Program, with the shared understanding that we have an opportunity to do something big and important for SA. This is in fact why we've called it the Social Capital Residencies, because by getting this right we can make SA the social capital of our nation.
Our primary Thinkers in Residence for the SCR, Allyson Hewitt and Dr Ilse Treurnicht, have collectively visited South Australia five times from 2017 – 2019. Our primary Thinkers have brought great expertise and experience to the program. Allyson is the Vice President, Impact at the MaRS Discovery District (MaRS) and Ilse is the former founding CEO of MaRS. Successful innovation models like MaRS cannot be simply transposed to a different place and time. The intention of their visits throughout the program was to examine the lessons from Allyson and Ilse's experience at MaRS that can help inform the development of the entrepreneurship/innovation ecosystem in Adelaide and South Australia.
The SCR produced in total nine visits, which resulted in our five Thinkers attending 136 meetings, 164 events/roundtables/workshops, and engaged with 8,194 people. The SCR work is being continued through dedicated Partner initiatives and through the many purpose organisations in SA.
I would like to thank all of our Thinkers for being involved in the SCR. Your insights and recommendations have been invaluable to the growth of the Purpose Economy in South Australia. I would also especially like to thank
the Partners – this has been a collaborative program that would not have been possible without you.
Please download the report below.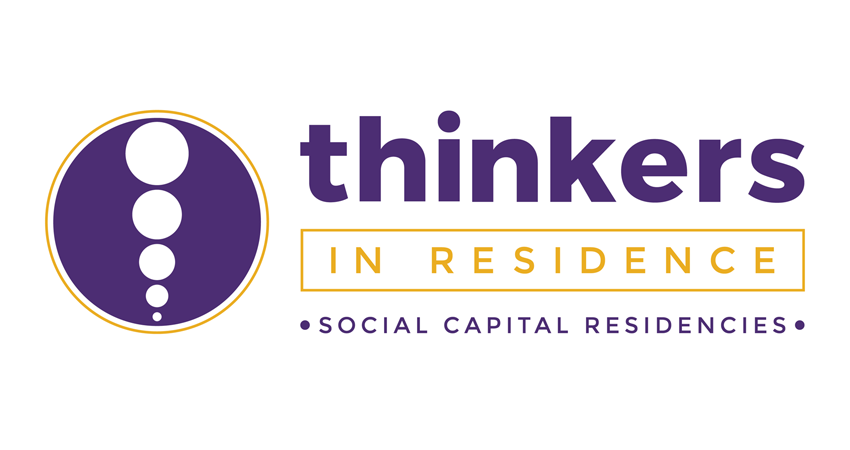 Dr Jane Lomax-Smith | Social Capital Residencies Final Report Launch Video
Don Dunstan Foundation Chair, Dr Jane Lomax-Smith, launches the Social Capital Residencies final report.
Primary Thinker Allyson Hewitt | Social Capital Residencies Final Report Explained
Our former Primary Thinker, Allyson Hewitt, explains the ins and outs of the final Social Capital Residencies report.
Chief Entrepreneur Jim Whalley | Welcomes SCR Final Report
SA's Chief Entrepreneur, Jim Whalley, welcomes and discusses the SCR Report.
Social Capital Residencies - Final Report
Please find the Social Capital Residencies report below.
Social Capital Residencies | Final Report
Download