Learning for a fairer world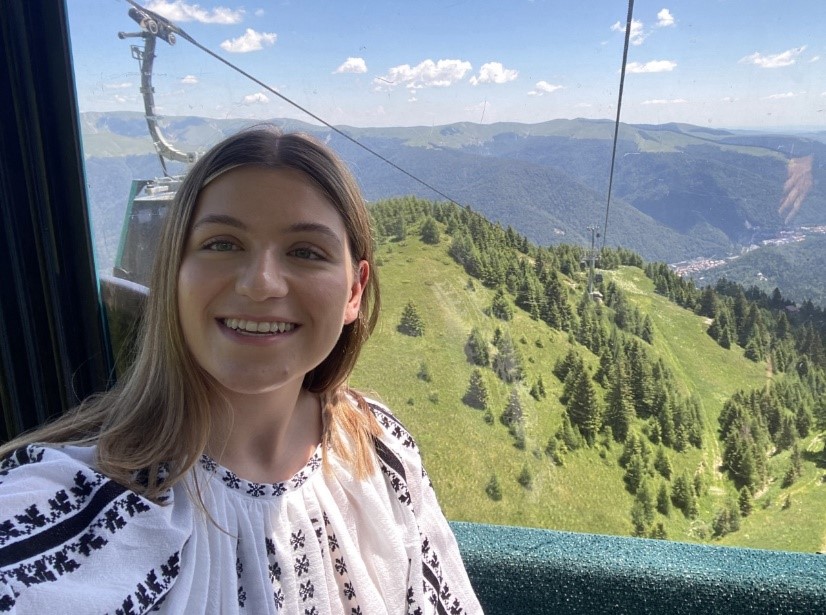 Learning and understanding must underpin the actions we take to create a fairer world, says DDF intern Maruca.
The 23-year-old, who is studying a Bachelor of Law and Legal Practice (Honours) combined with International Relations and Political Science at Flinders University, believes supporting people of all backgrounds to access information is key to unlocking opportunities for lasting positive change – in their own lives and the broader community.
"I've always been driven to help people and to make a difference," Maruca explained. "There are so many roles and careers that can be advantaged by critical thinking – and it's something that is embedded in legal studies whether you are practicing a lawyer or working in a different field. Don is a great example of that."
Born in Romania, she was just a toddler when her family migrated from Iasi in north Romania to New Zealand before later settling in Australia.
Starting her internship with the Foundation earlier this year, Maruca's work has spanned several projects with a focus on the upcoming referendum. Specifically, she is compiling a guide to the referendum so people are making an informed choice when they go to the polls later in the year.
"The rights of First Nations peoples has always been a thread through my degree and studies," she said.
"When I came to Australia from New Zealand, I was really surprised at how little we embrace the Aboriginal culture here compared to the Māori culture in New Zealand. So much of the Māori culture is infused through every day life there…..the way people think and how things are done – but it's not the same in Australia with regard to Aboriginal and Torres Strait Islander people and their culture."
Maruca was really excited by the opportunity to work with the Foundation.
"When one of my lecturers contacted me about the internship, I knew of Don but I didn't realise how deep his influence really was," she said.
"I am really enjoying making the links and connections about laws and liberties we have, as well as spaces and places that have been created, by or because of Don.
"So much of what we enjoy every single day – from alfresco dining, to the arts and in education and equality – can be traced back to him."
Perhaps a career in politics isn't completely out of the question for Maruca?
"Initially, I thought a role in international diplomacy might be something I would aspire to but I can see there are many different ways I can contribute."