Maralinga: Yesterday, Today & Tomorrow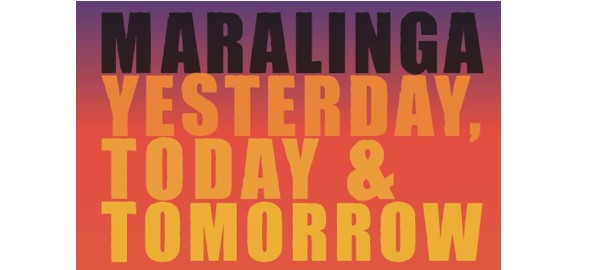 23 March 2021
2:15pm - 5:15pm
The University of Adelaide, Ligertwood 333 Law Lecture Theater 2, 241 North Terrace, Adelaide SA 5000, Australia.
Join us on 23 March for a dynamic seminar on the history of Maralinga — from those who were there and those carrying the legacy forward.
Guest speakers will relate their part in the 1950s nuclear testing, the land rights movements and the ultimately successful struggle for return of the lands.
We conclude with a panel discussion about the future, focussed on the Uluru Statement from the Heart.
Chaired by Professor John Williams Executive Dean Faculty of the Professions, the three sessions will focus on:
Yesterday – Indigenous land rights in South Australia before Mabo and the passage of the Maralinga Tjarutja Land Rights Act 1984.
Garry Hiskey, Author of 'Maralinga The Struggle for the Return of the Lands' will present this session, with support from the Chair of Maralinga Tjarutja, Jeremy LeBois, Mima Smart OAM Traditional Owner, and Members of the Council of Maralinga Tjarutja. A feature of this session will be the playing of segments of an audio tape recorded at Ooldea in 1982. In this recording elders of the community speak in language of their concern for their country and their desire to return to it.
Today – A panel will discuss the developments in the law since the Mabo decision and the passage of the Native Title Act 1993 (Cth).
Three perspectives will be given: a judicial perspective from Retd Federal Court Justice, the Hon John Mansfield AO QC; the perspective of a lawyer engaged in native title litigation, Richard Bradfield, Counsel; and the perspective of indigenous claimant, Khatija Thomas, lawyer and traditional owner
Tomorrow – The Uluru statement from the heart; what it means, why is it needed, how it can be implemented
The participants in this panel discussion will be: Tanya Hosch, South Australian of the Year, Sally Scales, the youngest person ever elected as Chairperson of the APY Executive Board Council and part of the youth leadership team for the Uluru Statement reform, and Jeremy Le Bois, Chairperson, Maralinga Tjarutja Lands Trust.
This event will be livestreamed for those who cannot make it on the day. Please be sure to select 'Online' ticket when checking out and a link for the stream will be sent via email provided closer to the date. 
Tickets are available for purchase here.