SA's creative thinkers stick together amid pandemic.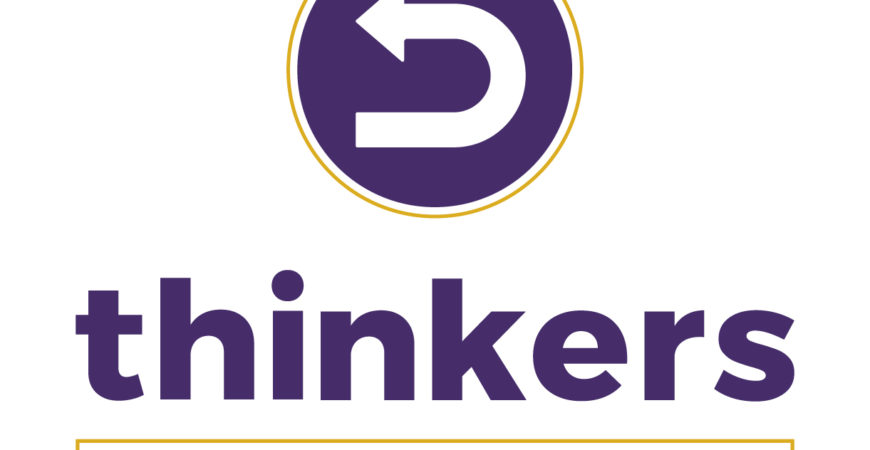 Written by Edward McLeish
Socially, culturally, politically and economically, it's been a tough time for South Australia's arts industry.
But the state's COVID-free circumstances would place it better against other states' creative sectors as it sings, dances, paints and plays its way out of a pandemic.
That's according to a panel headlined by the Don Dunstan Foundation's (DDF) first Thinker in Residence Martin Elbourne – as he joined the who's who of SA's arts industry for a webinar discussing the pandemic's impacts on cultural institutions.
Adelaide Fringe CEO and Artistic Director Heather Croall facilitated the discussion – which featured Mr Elbourne, Adelaide UNESCO City of Music Director Beck Pearce, Adelaide Festival Artistic Director Rachel Healy and Art Gallery of South Australia Director Rhana Devenport.
Miss Pearce said the coronavirus had a 'huge impact' on creative industries – especially in the form of live music.
'The main challenges were the restrictions to venues and music businesses,' she said.
'In terms of capacities and the ability to present live music, live performances have been hugely impacted.
'The SA music industry contributes over $375 million – it's a huge contributor to the economy.'
Attracting audiences to venues to dance to and interpret music has gone to a standstill; the inability for the tourism industry to thrive and lure local audiences to venues has dented SA's economy.
So SA's music industry and its crusading musicians face sustainability issues as they are constrained to paths of innovation, according to Miss Pearce.
'Some musicians implement income via hospitality and teaching, which are industries that have also been impacted,' she said.
Ms Healy said international workers were a big part of the Adelaide Festival; historically, the festival had attracted companies of up to 100 artists from around the world.
'It's a time-limited international arts festival – and in the middle of a pandemic, there are issues in programming,' she said.
'We're seeing a bit of work locked in for the 2021 festival, but the majority of work for 2022; what we can't fit in 2021 will impact how we program our '22 and '23 years.'
Some of the other issues Ms Healy raised included getting visas for international artists through border control, an unwillingness for artists to travel and quarantine, agencies unwilling to offer insurance for incoming artists, the artists' running costs mid and post-quarantine, and mental health issues.
'Bureaucracy and anxiety are the main challenges for artists,' she said.

'You have to commit to taking one step at a time and keep going until someone tells you that you can't keep going; everyone globally is in the same boat.
'Most arts workers are trying to figure out a situation where they're not sleeping out of their car.'
Ms Devenport said while the visual artists were doing it tough, it didn't compare to live performers.
'I really feel for the live arts; the nature of the live art form is about people being together,' she said.
'Without artists, everything disappears.'
To support some struggling visual artists, the Art Gallery of South Australia provided six $10,000 bursaries for artists – not something galleries typically do.
But Ms Devenport said the gallery's annual appeal had more support than ever.
'We've had lots of people deeply concerned about artists,' she said.
Although community funding was pleasing for the gallery, Ms Devenport hoped there would be more financial support from the government for Australia's creative industries.
'In the UK, The Arts contributes seven per cent to its gross domestic product (GDP), and gets one per cent of government support, whereas Australia's creative industries contribute 6.4 per cent to its GDP and only gets 0.25 per cent of support,' she said.
While pandemic-specific challenges have impacted the arts industry, the COVID-19 crisis has provided opportunities for innovation among artists.
Mr Elbourne – who joined the webinar from The UK – has ensured successes in the music industry: booking artists at Glastonbury, co-founding WOMAD Festival and promoting festivals globally.
As the DDF's first Thinker in Residence (2013), Mr Elbourne has evolved SA's music industry; he said the residency inspired his career's path over the past seven years.
One of the recommendations he made in the position was bringing the UNESCO City of Music office to Adelaide – currently headed by Miss Pearce.
Mr Elbourne said there opportunities to thrive included utilising its warm climate and rethinking the positioning of night clubs.
'We might see the end of Hindley St – that's the worst street in Australia and it ought to be the best street in Adelaide,' he said.
'What I'd like to see is large indoor night clubs moved to the outskirts of the city rather than the CBD – like Amsterdam and its super clubs.
'The last thing opening up will be those night clubs, when people are at an indoors venue and singing and talking loudly – that's a big no-no for quite some time.
'But Adelaide's climate means even in winter, you can go out and do things.'
Ms Healy said her team had been excited by opportunities for more outdoor festivals.
'There's always interesting opportunities to create works in non-traditional spaces that will be safer and create an event opportunity,' she said.
Other ideas Ms Healy thought would bring masses together in a safe way included drive-in concerts, Perspex barriers separating seats in theatres, contract tracing and patron temperature checks.
Ms Croall said transitioning to digital opportunities (including Zoom plays, livestreaming and NEO Online) would meet the needs of some people unable to attend events for health reasons.
'We've found ways to integrate innovations that we've got to roll out in the future,' she said.

Miss Pearce said online platforms for a concert series would 'break down accessibility barriers'.
'It's an opportunity to develop audiences over time,' she said.
When it came to whether SA was better or worse placed than other states and countries, Ms Devenport said we were better placed as the majority of our industry's audiences are local.
'Last year, we had around a million visitors in a town of 1.3 million,' she said.
Ms Croall said punters within the SA bubble have an opportunity to "crack in" to save the arts industry.
'In other galleries, 70 per cent of tickets come from out of town,' she said.
"At the Adelaide Fringe this year, we sold 850k tickets, and although there were 30,000 tourists, nearly a million tickets sold with most of them local.'
Moving forward, the panel agreed more government funding to The Arts in SA was vital in its revival, and there was an important story to be told about what creative sectors provide households.
For example, Miss Pearce said music was key for many areas of learning.

"Music teaches literacy, social cohesion, empathy and many other things; music makes society better people and there's a really important story to be told,' she said.
Don Dunstan Executive Director Ritchie Hollands closed the webinar by quoting Don Dunstan:
The arts are an all-pervading part of our everyday lives. They intrude on us without our realising it, so subtle is their influence and so unrecognised their presence.
The DDF hosts Art For Good, harnessing opportunities in the arts for South Australians.
This includes the South Australian Living Artists (SALA) Award and the Our Mob Emerging Artist Award.
Previous initiatives have included the Social Change Guide, which offers an overview of Adelaide Fringe Festival events with a social change theme, and the Dunstan Film Club, a quarterly movie event with a strong social justice message at its core.