Our Partners
The Adelaide Zero Project has been a collaborative effort since its inception.
More than 30 organisations from across the public, private, community and university sectors collectively took up the challenge to achieve Zero Functional Homelessness in the Adelaide CBD, by the end of 2020, through the Adelaide Zero Project.
The Don Dunstan Foundation coordinated the project during this period.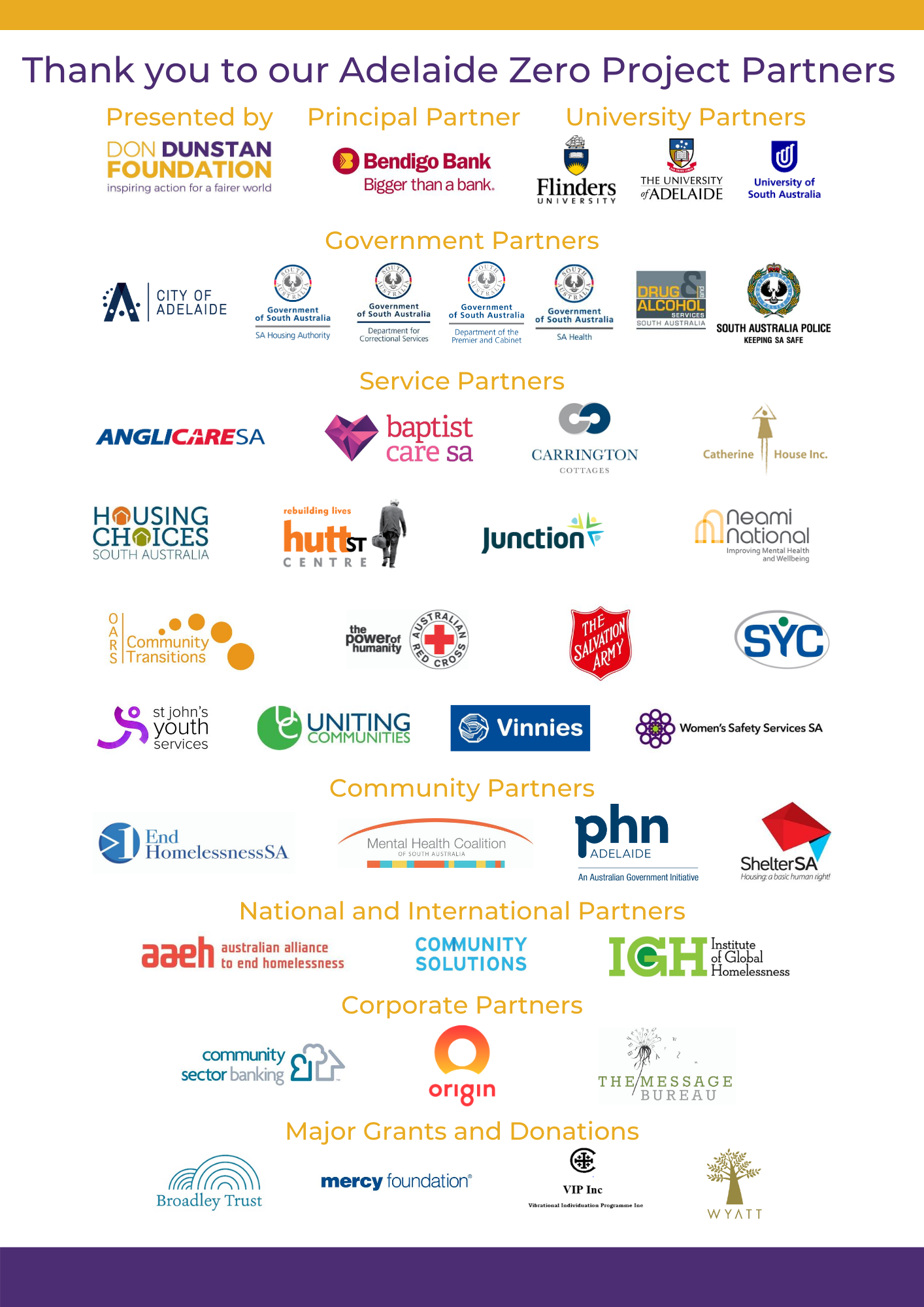 ---
Everybody's Home
Adelaide Zero Project is a proud supporter of the 'Everybody's Home' campaign.
To join the campaign, visit everybodyshome.com.au.
---
Raise the Rate Campaign
Could you live on $39 a day?
Newstart currently pays recipients $273 per week or $39 a day.
Over 800,000 people including parents, carers, people with disability, other people locked out of paid work and students are struggling daily to afford basic essentials like a roof over their head and food on their table.
ACOSS and the Australian Greens are campaigning to raise the rate paid under Newstart and Youth Allowance.
ACOSS: Find out more
Australian Greens: Find out more