Thinkers in Residence launch Social Capital Residencies final report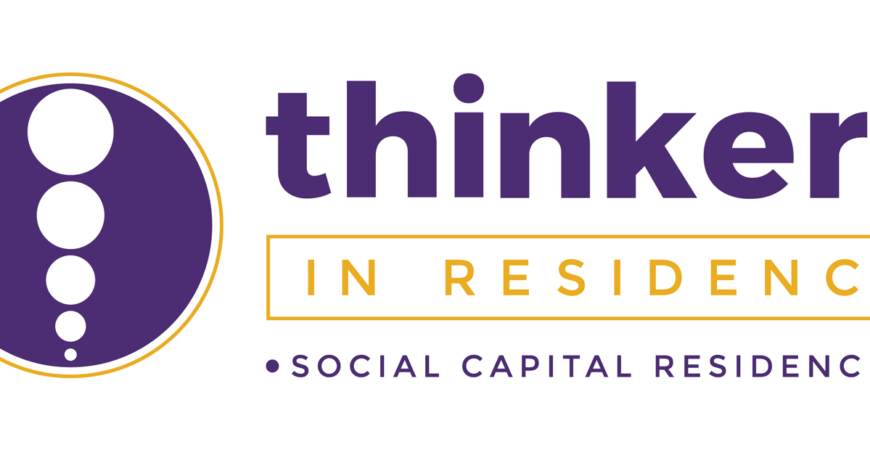 The Don Dunstan Foundation's Thinkers in Residence program has published a new report on how to build a more purposeful economy for South Australia, with nine key recommendations creating an invaluable roadmap for shaping the future of SA's social development and economy.
The Social Capital Residencies (SCR) report details how not-for-profit and for-profit organisations can collaborate, with inclusivity the key to building and sustaining a purposeful economy.
"It was my pleasure to act as the Principal Thinker in Residence over these two years and to be joined by an incredible cadre of other Thinkers as we worked together with South Australians to imagine a better future for your State," says Allyson Hewitt, who is currently Vice-President, Impact, MaRS Discovery District (Toronto, Canada).
"The work of the for-purpose sector has already gained momentum in South Australia, with the establishment of Lot Fourteen and a growing expat community returning to South Australia due to the COVID-19 pandemic. If capitalised on, these natural progressions of the report's recommendations could continue to grow the Purpose Economy," Ms Hewitt says.
"We also highlight that larger corporates are essential to championing South Australia as a leader in the Purpose Economy. The road to a purposeful economy must include organisations of all size and stature, including the big four consulting agencies, and other large companies with bases in SA," says Ms Hewitt.
Chair of the Don Dunstan Foundation, Dr Jane Lomax-Smith, has welcomed the report and says the work of the five Thinkers will be invaluable to the state.
"As all of our Thinkers in Residence programs have done, the Social Capital Residencies report will bring additional thought leadership to South Australia."
"Our warmest gratitude goes to our former Thinkers for the work they did while in the state, and for producing this informative report," says Dr Lomax-Smith.
Launched in 2017, the Social Capital Residencies program ran until June 2019 and saw nine visits to the state from five social innovation experts from around the globe. Over the two years, these expert Thinkers met with over 8,000 South Australians through workshops, events and roundtables.
Following the guidance of expert Thinkers, and with SA's best interest at the forefront of the minds of all stakeholders, SA holds the opportunity to pave the way for national economic development that will see greater outcomes and social returns for the broader community; an economy that is community centred.
The Social Capital Residency's final report is available here.