Significant rise in rough sleepers tracked by record number of volunteers Copy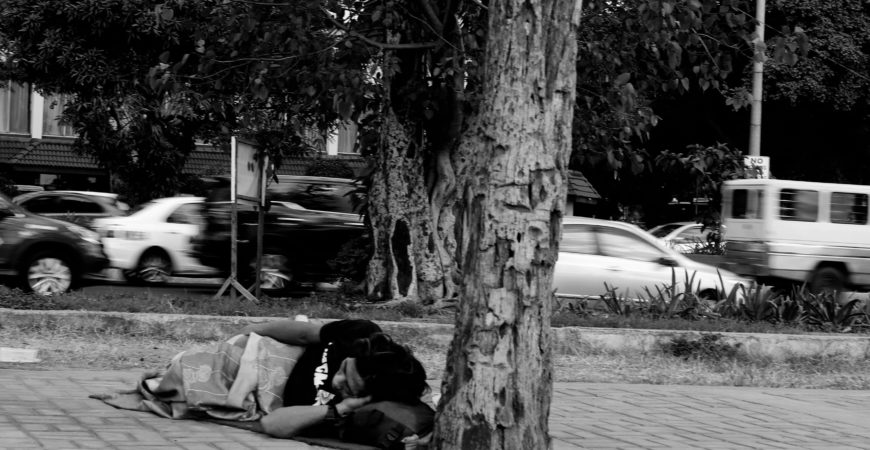 Support for Adelaide's Homeless 'needs to go further' Australian-first tracking data reveals
In a push to end street homelessness by the end of 2020, Adelaide, the first city in Australia to actively track the number of rough sleepers in its inner city and report the figures publicly, has recorded an increase over the past 12 months.
A record 280 volunteers as part of the Adelaide Zero Project's annual ' Connections Week,' have engaged with people sleeping rough face-to-face to determine their individual needs, know them by name and prioritise secure housing.
Adelaide's latest Connections Week shows 227 people are actively sleeping rough in the inner city compared to 143 at the same time last year.
Don Dunstan Foundation Executive Director David Pearson says while it was expected that numbers would rise and fall as the names and needs of people sleeping rough in Adelaide's CBD was recorded each month – more work needs to be done.
"We should be incredibly proud that the Adelaide Zero Project over the past 12 months has made a record 161 housing placements to support people living on our streets into secure housing.
"We now need to better understand why our data is indicating an upwards trend in people sleeping rough and if this increase is because more people are falling into street homelessness, or whether we are simply identifying more people through an improved measurement system.
"Ultimately, to be successful in ending rough sleeping, all levels of government must work together. The recently announced City Deal, a 10-year federal, state and local government agreement to grow Adelaide as an innovative and vibrant city, should be expanded to include tackling homelessness.
"Whilst we have done an extraordinary job of placing more people into housing, we also need to improve our efforts at prevention – this will be the focus of this year's Don Dunstan Foundation Homelessness Conference on August 7.
"Over 70% of people surveyed during Connections Week were facing physical health, mental health and substance abuse issues. This shows rough sleeping is a health issue as much as a housing issue.
"What we need now are partners in Canberra to help us with this challenge.
"We've called for $1.1 million in state government funding to help us implement the recent Institute of Global Homelessness' report on Adelaide, to fast track and achieve 'functional zero street homelessness.'
"The Report's 28 recommendations include reducing the barriers to accessing shelter accommodation such as taking people on their own terms including those who are couples, intoxicated and have pets.
"The data shows, without removing these emergency accommodation restrictions, many people sleeping rough will continue to remain on the streets," Mr Pearson says.
Adelaide City Council has pledged an additional $200,000 towards Adelaide Zero Project if the state government matches it.
To sustain functional zero street homelessness in the city, Adelaide Zero Project is also pushing for $30 million in capital funding from the federal government to build additional 'social houses' – similar to the $30 million in funding as part of the Hobart City Deal for housing.
Mr Pearson says achieving zero street homelessness is a whole-community approach and the private sector is also encouraged to commit and contribute to Adelaide Zero Project in whatever way they can.
"The private rental system needs to play a greater role in creating capacity in the emergency and social housing sectors for people sleeping rough to be able to be supported in," he says.
Bendigo Bank's State Manager SA/NT Paul Mertin is urging other businesses in South Australia to get on board the Adelaide Zero Project.
"Help us in our mission to strengthen the whole community with better resourcing and services for those who have, for various reasons, encountered unexpected challenges in their lives," he says.
Adelaide is a Vanguard city, one of only 13 cities worldwide, who are committed to ending street homelessness by working with the Institute of Global Homelessness (IGH).
Community Briefing
The results from Connections Week were announced at the Community Briefing, with presentations from Hutt St Centre CEO, Ian Cox and Executive Direction of the Don Dunstan Foundation, David Pearson. Over 120 community members, volunteers and industry specialists attended the event, focused on this years results and how to move towards Functional Zero street homelessness.
To view Ian Cox's presentation, please click here.
To view David Pearson's presentation, please click here.
For more statistics on this year's Connections Week, please download the info-graphic click here.
About Adelaide Zero Project
More than 40 organisations are driving the Adelaide Zero Project and have committed to 'functional zero street homelessness' by the end of 2020. These include inner city homelessness services, Principal Partner Bendigo Bank, state government, City of Adelaide, University of Adelaide and Flinders University. Don Dunstan Foundation is acting as the backbone organisation.
'Functional zero homelessness' is reached when the number of people who are homeless in a city on any given night is no greater than the average monthly housing placement rate – and is reduced over time.
Adelaide Zero Project commenced in late 2017 and is based on a highly successful approach being rolled out across the United States.
In the United States, seven communities have achieved Functional Zero homelessness for veterans, and four communities for chronically homeless people.