Adelaide commits to Functional Zero Homelessness by 2020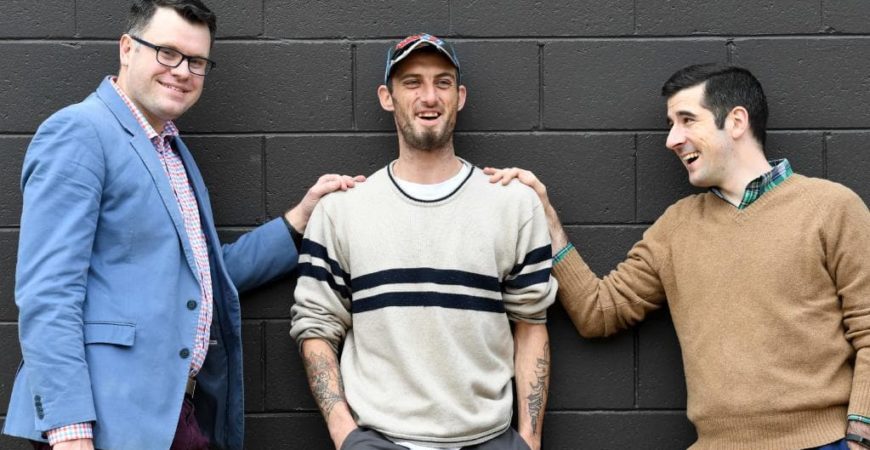 An Action Plan has been collaboratively developed to implement a bold new target for the implementation of the Adelaide Zero Project, aimed at achieving Functional Zero¹  homelessness in Adelaide's CBD within two years.
More than 30 organisations have committed to the 2020 target, developed as part of a rapid design process over the past 90 days.
Today, politicians from all political parties will be signing on to support the Zero Project's 2020 target.
In Adelaide's CBD, about 120 people are sleeping rough on any given night.
The Don Dunstan Foundation's Executive Director David Pearson says the 2020 commitment follows extensive consultation to set an achievable and sustainable goal.
"We can now start implementing a plan to make Functional Zero homelessness a reality in our city," Mr Pearson says.
The Adelaide Zero Project's Implementation (Action) Plan includes:
Hutt Street Centre to run a Connections Week to confirm the names of all the people sleeping rough on any given night in Adelaide's CBD.
Neami National to establish and maintain a 'by name list' of every person sleeping rough throughout the year.
Don Dunstan Foundation to develop an online Dashboard to track the number of people sleeping rough and those moved to secure housing.
Anglicare SA to develop an Aligned Housing Plan to ensure housing is prioritised for people on the 'by name list'.
City of Adelaide to form a Business Alliance to End Homelessness.
¹Functional zero homelessness is reached when the number of people who are homeless in a city on any given night is no greater than the housing placement availability for that night – and is reduced over time. This focuses on the need for housing supply to match demand in the short term, and in the longer term.