Specialist Thinker in Adelaide to encourage behavioural change for a healthier lifestyle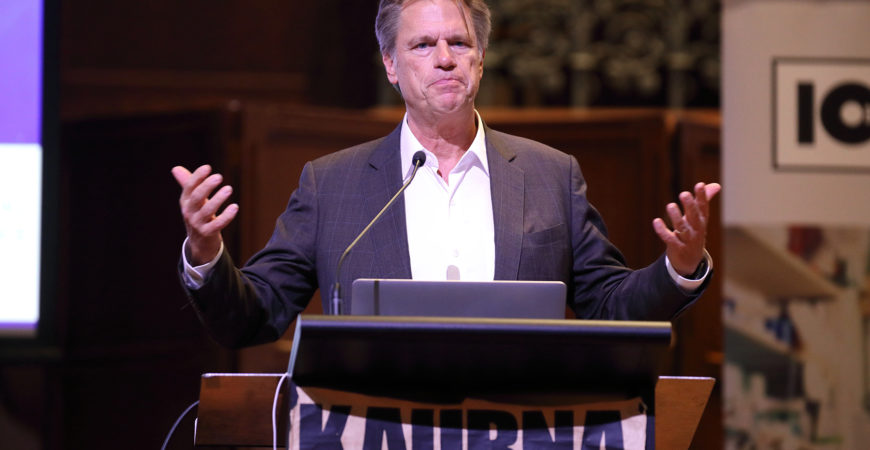 MEDIA RELEASE
Adelaide has welcomed internationally renowned and award-winning behavioural scientist Dr Vic Strecher from the US, for the Don Dunstan Foundation's Adelaide Thinkers in Residence program.
As the Director of Innovation and Social Entrepreneurship at the University of Michigan's School of Public Health, he is the founder and President of JOOL Health (www.joolhealth.com), a digital health solution company that integrates the science of 'purpose' in life to improve general well-being among users.
"Studies have shown that having purpose reduces risk of heart attack and stroke, cuts your risk of Alzheimer's disease by more than half, helps you relax during the day and sleep better at night, diminishes your inflammatory cells, increases your good cholesterol, and repairs your chromosomes," Dr Strecher says.
"I am keen to share my experience of supporting both the non-profit and for profit sectors; working with governments and engaging with corporates to highlight how finding your purpose in life leads to better health and overall happiness," he says
Dr Strecher's latest research and books are related to the importance of developing and maintaining a strong purpose in life.
His most recent book, Life On Purpose: How Living for What Matters Most Changes Everything, examines the science and philosophy of the purpose in life and ways to develop and align with one's purpose.
The Don Dunstan Foundation has partnered with the university, business and community sectors to deliver the program, with the residencies focusing on growing jobs in the purpose economy – the fastest growing section of the South Australian economy.
"It's an exciting opportunity to welcome Dr Strecher to South Australia as part of the 18-month program to help build the purpose economy here," Don Dunstan Foundation Executive Director David Pearson says.
"Dr Strecher's sold out public events in Adelaide demonstrate a growing interest in the relationship between purpose, health and work," Mr Pearson says.
"These things are all linked and can be improved by having a greater sense of purpose in everything we do."
The Adelaide Thinkers in Residence program is about supporting new jobs, attracting investments and driving knowledge based exports.
FOR MEDIA ENQUIRIES OR TO ARRANGE INTERVIEWS CONTACT: Jemima Hickman on 0419 754 564