Dr Vic Strecher
Thinker in Residence 2017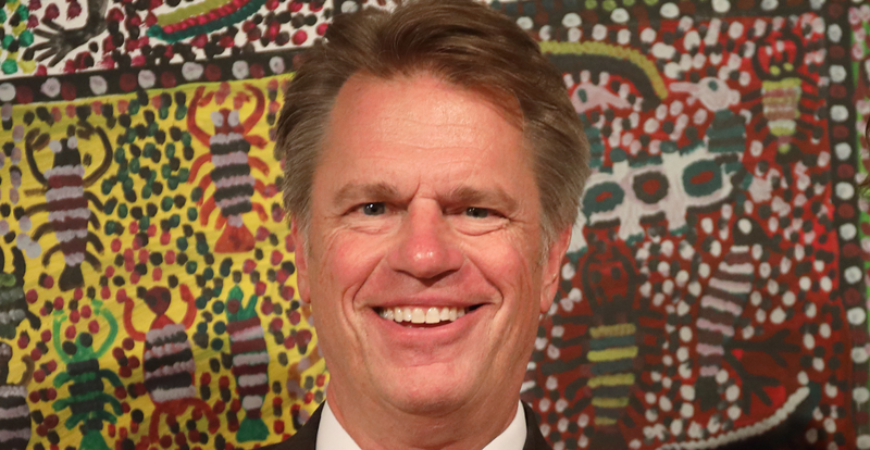 Dr Vic Strecher was the inaugural visiting fellow for the SAHMRI Wellbeing and Resilience Centre.
For over two decades Vic Strecher (PhD, MPH) has been a leader and visionary in the fields of health and well-being, creating new solutions that operate at the intersection of the science of behaviour change and advanced technology. A noted researcher and successful entrepreneur, Vic has cultivated a passion of connecting academic findings to practical applications that translate to meaningful outcomes. In 1998, Vic created Health Media pioneering Web-based "digital health coaching." The company set a new benchmark for scalable, effective lifestyle and condition management program delivery in the employer and health plan wellness markets. Health Media was acquired by Johnson & Johnson in 2008.
Vic is also a professor at the University of Michigan's School of Public Health and Director for Innovation and Social Entrepreneurship. His research has led to over 100 studies of digital health interventions, with over $45 million in NIH grant funded research. Since January 2014, Vic has given keynote presentations about the role of purpose in life, energy, and willpower to over 1,500 employers, providing him the opportunity to not only respond to the growing interests of the market, but to also continue to help shape it. In late 2014, JOOL Health was founded by Vic as a major paradigm shift in how individuals engage in the pursuit of well-being while offering organizations a more insightful means to support positive, healthy change. Vic and his work have recently appeared in the Wall Street Journal, the Los Angeles Times, WIRED, the Chicago Tribute, and at TEDMED and TEDX events.
Over the course of his career, Vic has been the recipient of numerous awards in areas of health and innovation, including two Smithsonian Awards, four International Health and Medical Media Awards (the "Freddie") and The National Business Coalition on Health's Mercury Award.
---
Thinker's Oration Part 1 | Making Meaning: Getting to the Purpose
Don Dunstan Foundation Executive Director, David Pearson provides a brief background to the concept of a purpose economy and background to the Thinkers Program before introducing Gabrielle Kelly, Director at the Wellbeing and Resilience Centre.
Kelly briefly introduces the audience and viewers to the concepts of PERMA + and LIMBER before introducing Vic Strecher.
Thinker's Oration Part 2 | Making Meaning: Getting to the Purpose
Dr Vic Strecher discusses the importance of purpose, exploring how, by exploring what matters most individuals and organisations can work with one another to discover or reinforce reinforce purpose and meaning.
Thinker's Oration Part 3 | Making Meaning: Getting to the Purpose
Q&A and Vote of Thanks
Creative Communications Workshop
Summary
Download
Data Workshop: Unlocking Data
Presentation Slides
During his work at HealthMedia Inc, Vic improved data sharing by creating a centralised database used across Northern America. This data sharing led to huge economic opportunity, including his own, as the company sold to Johnson & Johnson in 2008.
The purpose of this workshop was to discuss the reality of data sharing, especially in the health and social assistance fields.
Download
Unlocking Data Workshop: Summary
Download