2019 SALA Don Dunstan Foundation Award Winner Announced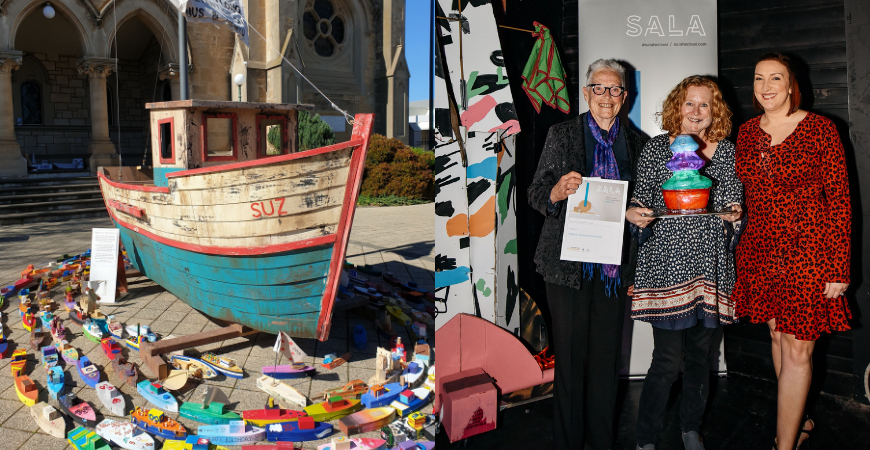 The 2019 SALA Festival has held another successful statewide festival of Visual Art in South Australia. As part of the Festival, the Foundation provides the Don Dunstan Foundation Award for For artists whose work explores social justice themes which align with the objectives and priorities of the Foundation. Congratulations to all of the finalists for our award, the panel found the decision very difficult.
This year's winner was announced at the Awards Night on Saturday 31 August.
Congratulations to Deborah Baldassi and Sue Webb on winning the Don Dunstan Foundation SALA Festival Award for 2019.
Their piece, 'Safe Harbour', was a moving example of the power of art to inspire action for a fairer world. It was a very impactful, inclusive experience that drove direct outcomes. The clear concepts had great longevity and was community crafted to show symbolism of boat people's plight.
We are so pleased to present the $2,500 cash prize to Deborah Baldassi and Sue Webb for the 2019 Don Dunstan Foundation Award.
You can find more information about their piece on Facebook:  Safe Harbour Australia .