Lowitja O'Donoghue Oration 2022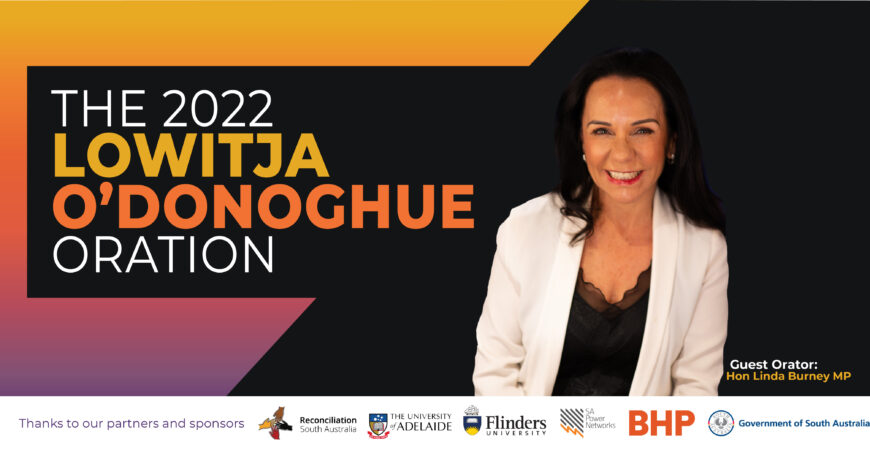 31 May 2022
6.30pm to 8pm ACST
Bonython Hall, The University of Adelaide, North Terrace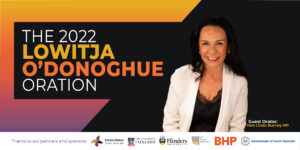 Hon Linda Burney MP will deliver the 15th annual Lowitja O'Donoghue Oration at Bonython Hall in Adelaide on Tuesday 31 May during National Reconciliation Week.
The Oration honours the influential Aboriginal leader, Dr Lowitja O'Donoghue AC CBE DSG and gives voice to vital issues for our nation's first people.
Ms Burney, Shadow Minister for Indigenous Australians, Shadow Minister for Families and Social Services and the first Indigenous woman elected to the Federal House of Representatives, has chosen as the title for her address 'The Way Forward – Informed by the past'.
The Foundation is proud to collaborate with Reconciliation South Australia, The University of Adelaide and Flinders University for each year's Oration, and to continue the important conversations on Reconciliation.
With thanks to Oration sponsors SA Power Networks, BHP and Government of South Australia.