POSTPONED AdMental 2020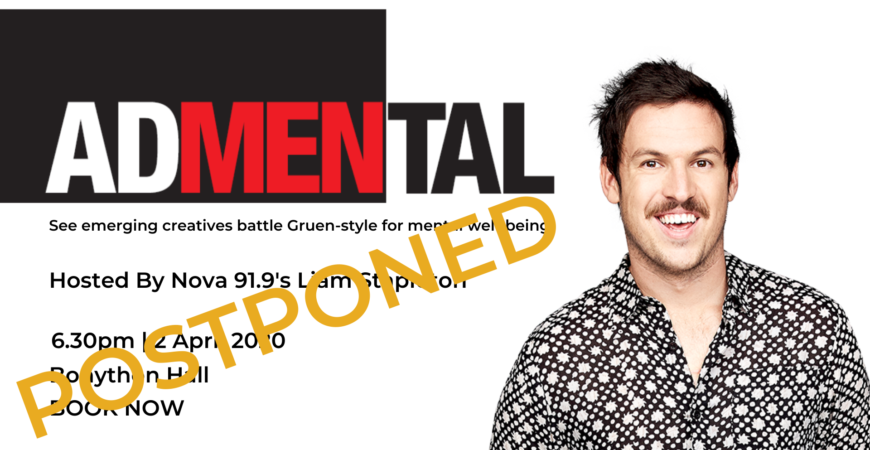 2 April 2020
Bonython Hall, Adelaide SA
COVID-19 Update
Information regarding AdMental on 2 April 2020:
This year's AdMental will no longer be held on this intended date, given the current circumstances surrounding COVID-19 and the Commonwealth Government's health directive.
We are keen to ensure that this important event and its content will continue to be presented, either on a later date, or through other ways.
Once further developments have been confirmed, we will advise our supporters as soon as possible.
We encourage you to follow our social media pages, and sign up to our e-news, to receive the latest information on all Don Dunstan Foundation events. We appreciate your ongoing support and patience.
AdMental 2020
AdMental returns in 2020 to ignite a social movement among young people. See two teams of emerging creatives battle it out to create the most shareable content and ignite a social movement among young people.
The event includes a panel discussion featuring leading mental health experts, advertising agency judges and audience voting. Join us for an evening of thought-provoking fun for mental health!
Thank you to our Sponsors

Thank you to the AdMental event supporters SA Health, Mental Health Coalition of South Australia,  AADC, Return to Work SA, Breakthrough Foundation, City of Adelaide, Origin Energy, Fay Fuller Foundation
Did you know you can Pay-it-Forward' with a donated ticket for someone who wouldn't ordinarily be able to attend AdMental due to their financial circumstances. Simply select the Pay-it-Forward ticket option when you are booking your tickets. If you know someone who would like to attend AdMental but can't due to financial circumstances, please email the Foundation.
Accessibility information is available on our ticketing website. We accept Companion cards for this event, please contact the Foundation for further information.